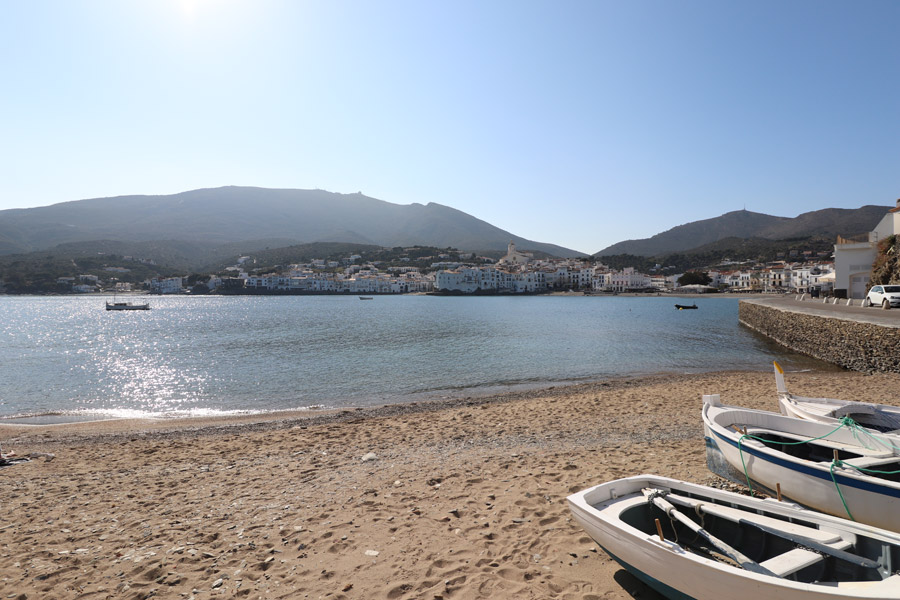 Cadaqués and its surroundings
Dating back to around 1030, Cadaqués is the easternmost village in Catalonia (also in the Iberian Peninsula) and the Alt Empordà. The municipality takes up most of the eastern coast of the Cap de Creus peninsula.
The village of Cadaqués, located at the bottom of the bay bearing the same name, looks out to the sea and is isolated from the inland by the Pení mountain and the Bufadors mountain, which surround the region. From Es Baluard, the village opens up on both sides, forming two large curves over the bay, which runs along the shore. These areas, to the west (from the middle of Llané Gros) and east (to the rear of the houses on Calle Colom) of the old village are, together with the latter, also included within the scope of the historical complex.
The old village, which was once walled (although the whitish gateway has been preserved), is on a rocky hill, on the summit of which stands the landmark white church of Santa Maria and extends as far as the sea, to the Llané Gran cove.
A series of narrow steep streets and alleys, paved with slabs and slate stones and small squares, form the architectural ensemble of the old village of Cadaqués.